Until recently, I wasn't aware of how popular filler was. I had always thought it was really detectable and was only for the TOWIE/ Love Island enthusiasts. But actually, Filler is everywhere and much more common than you think. From social influencers to celebrities to your neighbour next door. It's not always noticeable and doesn't always look like a couple of slugs have attached themselves to your face as I once thought. So, if you think as I once did, here's my story on my first lip filler experience and how it's not at all as I'd imagined.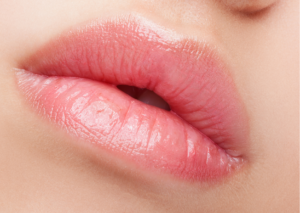 I hadn't ever considered getting filler until I worked alongside Dr Abraham McCarthy doing Facial Aesthetics and being present in his consultations. There were people of all ages and genders coming in to see him to get advice and explain how their lips were affecting their confidence – especially being as our lips get smaller with age. Whether it was for lip injuries, lopsided lips, cupids bow or sometimes even making a resting face more approachable – who knew filler could curl up the sides of the mouth and achieve that!? There were so many different scenarios. A few patients raised concerns about it looking fake, which is when my ears would perk up fully to hear what Dr McCarthy would have to say about it. It was when I heard his explanation and the science behind it along with seeing the results of his patients that I realised that filler can look natural and barely detectable but can also have such an impact on your confidence. It comes across when Dr McCarthy is with his patients how passionate he is about providing natural-looking results as opposed to the fish lips aesthetic that you instantly associate with filler.
After working with and seeing what Dr Abraham can do, I decided to go ahead and get filler myself to see if I could get the confidence boost I'd witnessed from all his other patients!
The day of
The first thing that put me at ease was the fact that because Dr Abraham is also a dentist, he was able to numb my whole upper lip, meaning there would zero pain when the filler was placed or shaped. I lay on the chair – slightly nervous, naturally. The butterflies started in my stomach as I had to get a few needles to numb me. Dr McCarthy had even placed numbing gel as to not feel the pinch from the tiny needle. The butterflies disappeared instantly, and I was pleasantly surprised…I felt nothing, just the numbness washing over my upper lip! We laughed and chatted while they got fully numb and Dr Abraham worked his magic. I couldn't even tell or feel when the filler was being placed, only when I could see him massaging my lip to insure the filler was smooth and placed correctly did I know that the filler had already been placed.
Day 2-3
Afterward, my lips were a little swollen. The following days they were even more swollen…If you're considering lip filler this is something to be aware of -they will be swollen for a few days, and you will, like me, think to yourself "what have I done?!", but please be patient and try not to panic. Trust me, it's just part of the process. Trust the process. Right now, in this case, face masks can be a blessing! (as well as frozen peas!)
Day 3-4
I was fortunate enough not to experience any bruising or lumps. But apparently, it's completely normal for this to happen at this point. So if it does, again, try not to panic. They will subside!
Day 5-7
By this point, my swelling had fully gone down, and I was starting to get used to seeing and feeling my new lips. (at this point others that didn't know, may not have even noticed I'd had any filler at all as that was the result I was going for!). My lip bump was filled and no longer there- hoorah! Dr McCarthy had also placed some filler in my cupids bow to make it more pronounced, which I loved.
The next few weeks
I continued to be over the moon with them (even though a lot of the time I couldn't show them off as I was having to wear a mask – thank you COVID) but I was so happy with the results I realised how much of an impact that little lip bump gone had on my confidence regardless of other being able to notice it or not! I couldn't stop running my finger over my cupids bow and top lip is awe of how great they looked/felt.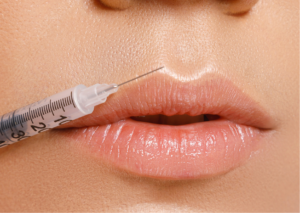 It's coming up to 9 months since I had my filler placed, and it's only now that the bump in my lip has come back (Filler is only temporary 6-9 months usually) I'll definitely be doing it again. In my experience, I would 100% recommend filler. If your lips are something that are you are self-conscious about or even if you'd just like a bigger pout, I couldn't recommend it enough. What I would say is that because the changes to my lips weren't too extreme, if you are concerned about them being too big or looking too fake, express this to the professional and maybe start off with less – you can always ask for more next time as it can be quite a shock seeing a big change at once…unless that's what you're looking for! Lip filler isn't permanent, but if you do get results you don't like and don't want to wait the time for it to naturally break down, you can have filler dissolved by a professional. I also can't recommend seeing a dental professional enough, as I don't know how I'd have managed without my full upper numbing, as numbing cream doesn't have quite the same effect! If you do have concerns, speak to and find a professional you trust – that is SO important!
-Stef Day