The position of our teeth can change throughout our lifetime. If you find that the change isn't one that you're happy with, achieve your perfect smile with our Orthodontic treatments.
Invisalign is perfect for simple cases where a tooth may be slightly rotated or to close gaps in your smile. Invisalign is a series clear plastic aligners (gumshields) worm over 2-12 months that slowly change the position of all your teeth. They need to be worm all day and are only removed when eating. They will be changed every 2-3 weeks with a review by the dentist once every couple of months.

Patients love them because they are so discreet and comfortable. If someone has meeting or a presentation, they can easily be slipped out for a few minutes and popped back in once the task is complete.
Clear braces are fixed onto the face of the teeth and wire is used to move the teeth into the desired position. C-Fast and Six Month Smile® are two types of clear braces, and are usually held in place with white wire secured to the teeth using clear bands.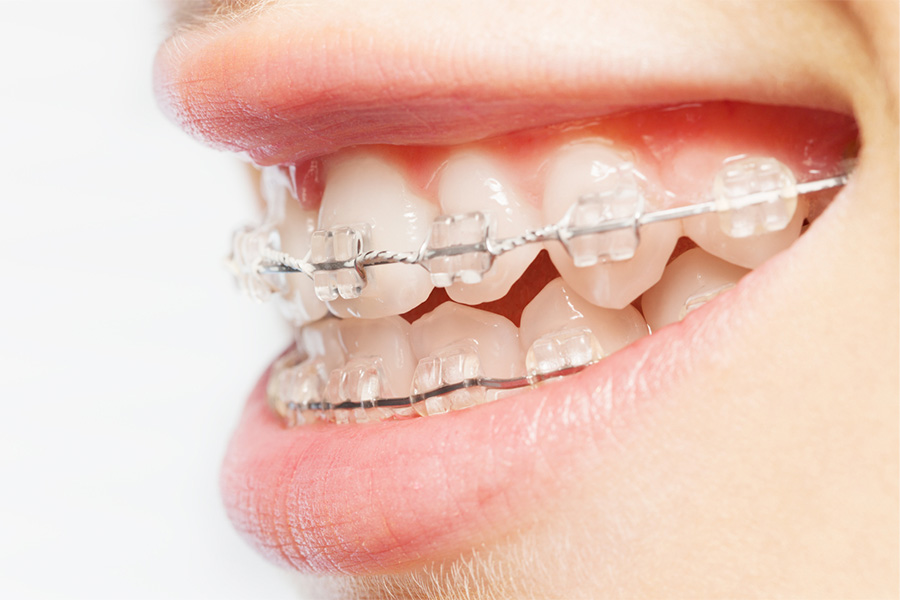 Braces are fixed orthodontic appliances. Many people may have worn braces as a child and as they teeth have relapsed it may be the best option for adult braces. Braces are also the preferred treatment for severe or complex cases. They come in either clear used for simple and moderate cases, or traditional metal braces for complex treatment.
Spread the cost of your treatment with our Finance Calculator
Download our Teeth Straightening brochure for more information
Download our Teeth Straightening brochure for more information