No doubt, most people have heard about composite bonding or composite veneers. They seem to be everywhere at the moment and a really popular option. But what are they? How expensive are they? Do they last? And are they are a real alternative to similar treatment? Let's dive in.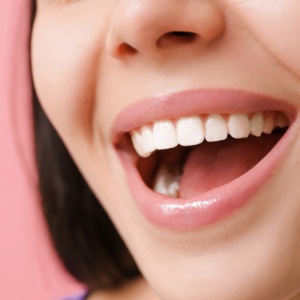 'Composite' and 'Composite Bonding' relates to Composite filling material, AKA the white filling material your dentist uses all around the mouth. There are different grades and different qualities of composite filling. Some composites are so lifelike that it is difficult to tell them apart from natural teeth.
Composite bonding is the process of layering the composite filling material over existing teeth, usually at the front of the mouth. The majority of people have teeth that are untouched, however, if you have old fillings or teeth that are cracked or chipped they can also have composite bonding on them. 
The process typically takes a couple of hours. It's usually completed in one of two ways.
Freehand. The dentist layers each bit of composite and shapes each tooth one after the other to give a natural-looking smile. In this situation, It'll be up to the dentist what the teeth will look like, however, you can give as much info as possible. No jags are needed, and the process is typically pain-free.

Splint/ diagnostic model. In this method, the dentist will take a scan or impression of your teeth and send that to the lab. They will then communicate to the lab your wishes of how you would like your teeth to look. Some people one and took around other people and want them to look squarer. Sometimes deported to look larger. Ever is that will be communicated to the lab. The lab will send back a diagnostic study model, which will allow you to see what the end result will be like prior to starting the treatment. The models are usually made in wax, so there's any original happy with you could potentially add a dentist to remove them, add to them or alter them. After this point, the lab provides the dentist a splint, which they will use to create your teeth into the shapes that you decided on with the study models.
Unlike crowns and veneers usually with composite bonding, you don't need to file down any natural tooth structures. There might be the odd occasion that this could be recommended, however, this would be on a case-by-case basis and isn't typical. Once again, unlike venues and crowns, the composite bonding can be polished.
Composite bonding is also cheaper than crowns and veneers. Depending on where you live, and the dentist composite bonding may start as low as £200 
Going up to £600 per tooth. Veneers and crowns generally start around about 350 ranging up to £800 per tooth.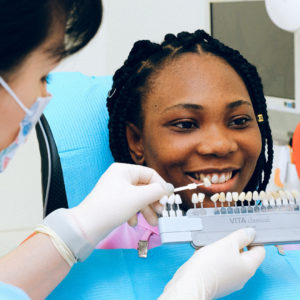 Unfortunately, unlike crowns and veneers, composite bonding does chip. They may also stain a little more, and over time they will lose their shine and lush finish. Crowns and veneers look better for longer. They also last longer, we would expect crowns and venues to last anywhere from 8 to 15 years. Without any maintenance, composite bonding will usually only last around about 2 to 5 years.
A major advantage of composite bonding is that there is a replacement of the brick or gets damaged. They're also quite cheap to replace. They can also be re-polished, we would advise that you come annually for our composite bonding re-polish and touch up. This would be charged separately however and keep them looking as good as possible.
Finally, they are reversible. That means if you really do not like them, they can be removed and the underlying teeth will be unaffected and unchanged.
So there we have it in a nutshell. Concert bonding doesn't damage natural teeth, it can be significantly less expensive, and if it breaks can be fixed easily. The fact that we can be polished is also a major advantage.
Dr Abraham McCarthy